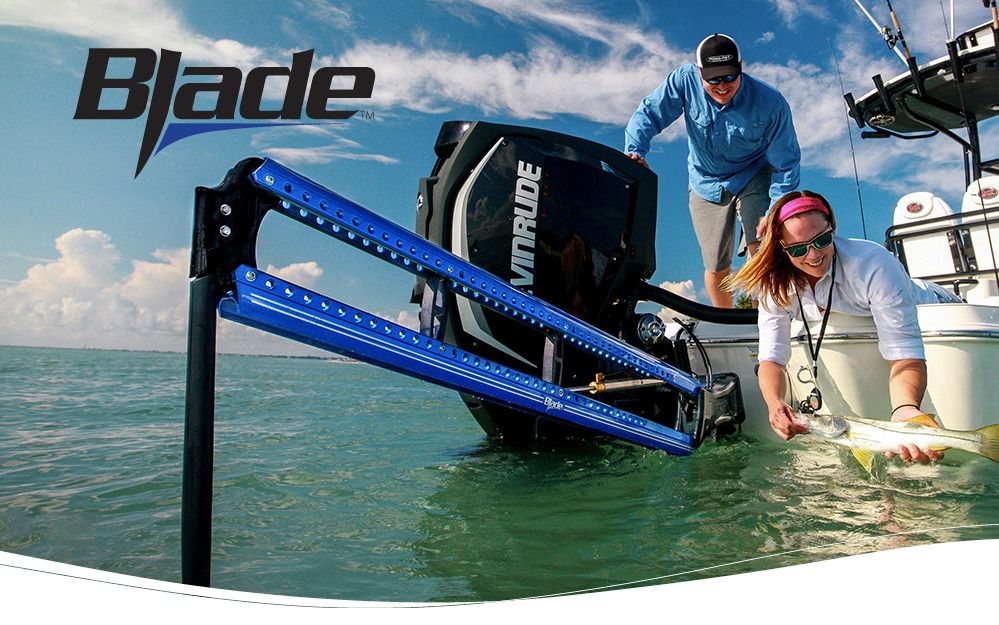 The pinnacle of performance and unrivaled precision craftsmanship is here. The Power-Pole Blade Edition is STRONGER, FASTER, BETTER. Securely stop on command in up to 10 feet and position yourself perfectly using the integrated C-Monster control system. The rugged Everflex® spike is virtually unbreakable and stows away quickly and quietly into the pocket design on this slick aerodynamic model. Step up your game and go with the Blade Edition - tested for toughness and refined for extreme durability.
Features:
Soft Close System ™
Available up to 10ft deep
Powder coated finish
Down and away deployment
Drive-off protection
Includes:
2-button Key Fob Remote
Advanced Dash Switch
New Hydraulic Pump (HPU)
Heavy-duty Hydraulic Hose
Bluetooth ®
Support your local dealer
Power-Pole direct pricing
Questions about the difference in pricing between dealers and Power-Pole Direct?
Learn More
Specifications

| | |
| --- | --- |
| Two button Key Fob | Included |
| Boat Size | Up to 28ft or 4500 lbs |
| Max Speed | 0 to 10ft – 4.66 sec, 0 to 8ft – 4.025 sec |
| Deployment depth | 10 and 8 feet deep |
| Retracted height | 10ft – 68in, 8ft – 55in (from bottom of stern bracket to top of knuckle) |
| Mounting footprint | 5 in W x 6.5 in H |
| Weight on transom | 10ft – 28.69 lbs. 8ft – 23.15 lbs. |
| Total weight | 10ft – 38.19 lbs. 8ft – 31.7 lbs. |
| Power supply | 12V – Brushless motor high volume pump |
| Operating system | C-Monster Control System |
| Finish | 5-layer Powder Coated |
| Battery life | 1,200 cycles per charge (Estimated based on 55 Amp battery) |
| Warranty | 2-year warranty - electrical & hydraulics, 5-year warranty - mechanical parts, Lifetime warranty - Everflex spike |
| Soft Close Cylinder | Yes |
| Drive off protection | Yes |
| Warranty | 5 years - mechanical parts 2 years - electrical & hydraulics Lifetime - Everflex™ spike |
You may also be interested in the following product(s)