A New Movement In Total Boat Control
Introducing Power-Pole MOVE. A next-gen brushless trolling motor that conquers the harshest conditions with unrivaled power, unmatched durability, and unbelievable efficiency at near-absolute silence. It's time to ask yourself… How do you MOVE your boat?
WATCH ANNOUNCEMENT VIDEO
Go Farther. Fish Harder. Make Every Move Count.
The Last Trolling Motor You'll Ever Need
They say there's no point in reinventing the wheel. We disagree. We took everything you rely on in trolling motors and re-imagined it using only the "best of the best" when it came to technology, innovation and raw materials. No options were left off the table - No stone left unturned.
All with the mission to make a peak-performing trolling motor that outlasts everything else on the water.
A New Chapter In Total Boat Control
Two Trolling Motors, One Name, Zero Compromises
We knew one motor would never be enough for anglers from all walks of life. So we made two dynamic next-gen brushless trolling motors, the MOVE ZR scissor-lift and the MOVE PV pivot mount. ALL MOVE models are made for both saltwater and freshwater. Fish however you like, wherever you want when you're on the MOVE.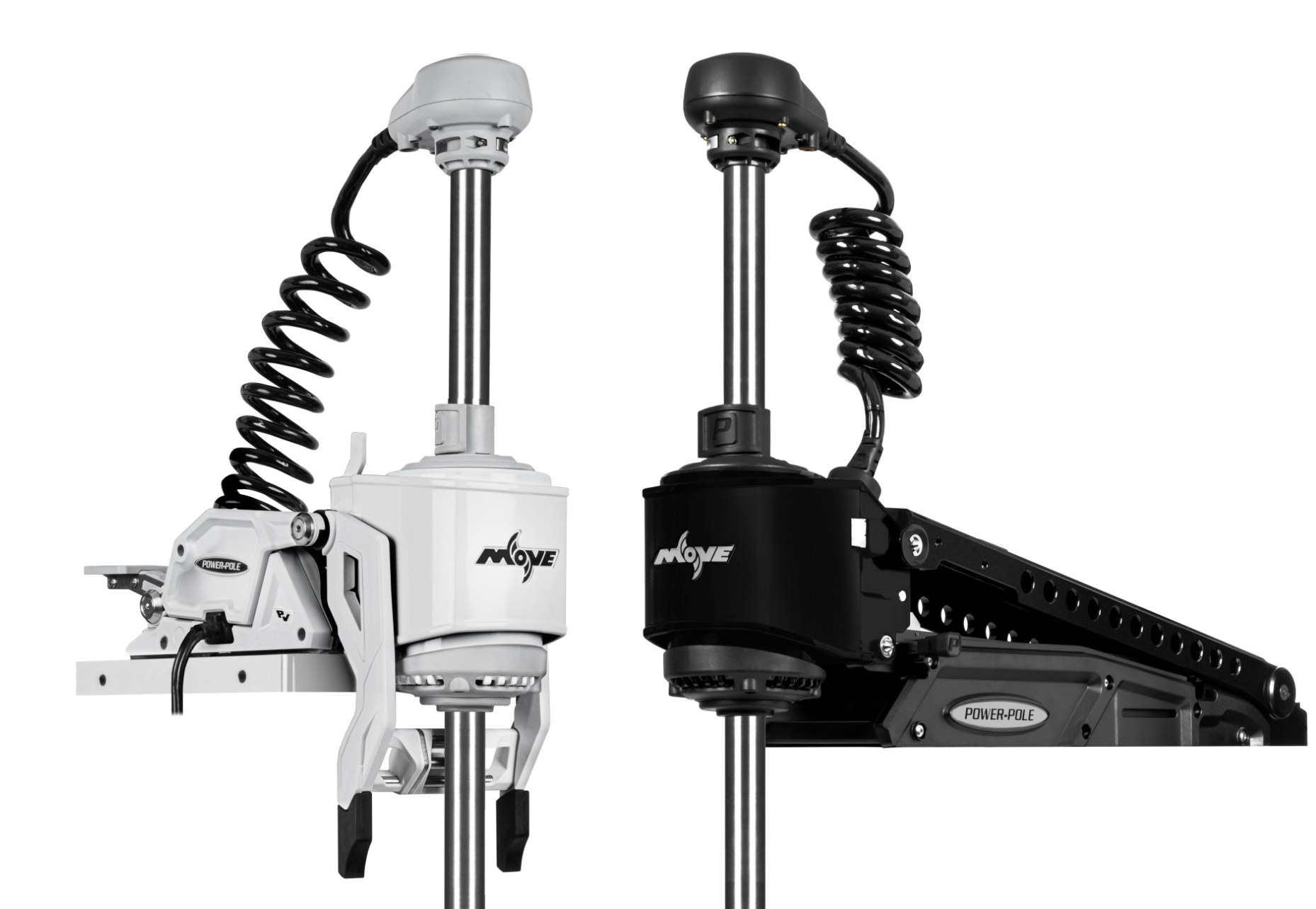 Brave Waterways Without Backup
Our top priority was ensuring MOVE was nearly unstoppable in any situation. We relentlessly tested using uncompromising materials like Aerospace Grade Titanium and engineered with Compound Fail-Safes, all protected with Multi-layered Corrosion Resistants. MOVE was made to keep you moving.
Constructed With Compound Fail-Safes
We scoured every inch of standard trolling motors for reoccurring failure points unacceptable to top anglers. This allowed us to reinforce MOVE with backup systems on top of backup systems, on top of even more backup systems, in just the right places, to maximize resiliency. All because we know seasoned anglers demand the most out of their trolling motor and live by them every day.
Multi-Layered Corrosion Resistant Technology
Built with 20 years of experience in multi-layered corrosion-resistant technology, ALL MOVE models are ready to withstand the saltiest conditions and keep trolling on.
Aerospace Grade Titanium Shaft
Where others fail, MOVE forges on… with a shaft made of unbreakable aerospace-grade titanium, one of the planet's strongest, most corrosion-resistant, yet lightweight metals. MOVE gives you the confidence to push forward where others are held back by fear and we back that up with a lifetime unconditional warranty.
Unbreakable
Trolling Motor Shaft
Incredible Strength
Ultra Lightweight
Corrosion Resistant
Lifetime Warranty
On Every Titanium Shaft
Whisper Silent Operation
Fish like an assassin, and let nature be your cover. MOVE's custom Stealth Steering Drive and innovative brushless technology make it the ultimate secret weapon for sneaking up on fish. Blend into waterways with whisper-silent operation measured not only to troll quieter than leading industry motors but to troll more silently than nature itself.
Stealth Steering Drive
Our custom-built steering motor provides unstoppable levels of torque and persistent power to navigate through the thick brush while maintaining near absolute silence.
Next-Gen Brushless Tech
Unlike any other brushless motor, MOVE was built using the Power Unity System. This means every component designed for our brushless motor is custom-engineered to optimize every aspect of performance. This allows MOVE to deliver more power at significantly lower RPMs resulting in incredible thrust, unparalleled efficiency and a whisper-silent operation on a level never known to be possible.
Move Brushless Trolling Motor With Power Unity
Extreme Efficiency
The power efficiency we put into MOVE allows all-day anglers to go farther than ever before, getting marathon levels of trolling time out of their batteries without sacrificing performance.
30%
More Efficient Than Industry Leading Trolling Motors
Commanding Thrust For Total Control
MOVE pushes more thrust than leading industry trolling motors. Giving your boat the agility to get to the next fishing spot first while holding it down better than anyone else in your wake.
30%
More Thrust Than Industry Leading Trolling Motors
Weed Punishing Power
MOVE's design creates unstoppable power by combining our advanced brushless motor and reinforced propeller to give you weed-crushing devastation. This combination gives anglers the strength to push through the thickest vegetation and never look back.
Reinforced TechflowTM Propeller
Our propeller is designed, tested, and tailored to maximize durability, thrust, efficiency and noise reduction while shredding through anything in your way.
State-Of-The-Art Trolling Tech
MOVE is packed with advanced technology to give you total control over your fishing game. With a tool kit of finely tuned GPS navigation modes like Anchor Mode, integrated with leading industry fish-finder partners and a built-in transducer option, you'll be prepared to dominate any depth without any doubts.
Advanced GPS Navigation Modes
MOVE comes ready with an advanced array of finely-tuned GPS navigation features, giving surgical precision levels of boat control. Hold down your fishing spot and make moves only on your terms.
Anchor Mode
Quickly and quietly maneuvers your boat into perfect GPS position.
Vector Mode
Keeps your boat on a straight line heading
Follow-A-Route
Use Power-Pole app with ProNav or compatible MFD to set a route to navigate
Compass Heading
Travels toward a selected compass heading
Fish-Finder Integrated
We've worked tirelessly to bring together industry partners to make MOVE one of the most accessible trolling motors available. Today, we've connected with LOWRANCE & SIMRAD to give you control on your terms with the devices you prefer.
Ready
Ready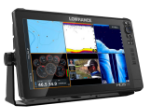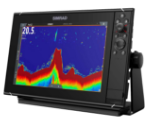 Built-in Transducer
Working with LOWRANCE, MOVE comes with an arsenal to optimize your fish finding experience. With an optional Plug-and-Play HDI transducer on the MOVE ZR, you'll be ready to hunt down the big catch with more in your toolkit.

Flexible Battery Configurations
MOVE comes ready to work with BOTH 24-volt and 36-volt battery configurations, so you can power up and change it up without worry.
More Ways For Wirelessly Control
Get control exactly how you'd like with expertly crafted, user-friendly wireless controls made for seasoned fishermen. All of our wireless controllers work with every model of MOVE, so you can truly customize your trolling experience like never before.
Wireless ReelFeelTM Foot Pedal
Using a finely tuned low-latency wireless haptic motor, MOVE's RealFeel Foot Pedal gives the sensation of real cable-steering. All while giving you the precision wireless control you need, anywhere on deck.
Wireless Foot Buttons
Quickly and easily activate Anchor Mode and Active Vector Heading with our wireless foot buttons, mountable anywhere on your boat.
Anchor Mode
Active Vector Heading
Wireless Hybrid Remote
Get complete control of MOVE and your Power-Pole shallow water anchors with our Wireless Hybrid Remote. The Hybrid Remote was built with a long-lasting rechargeable battery, giving you an impressive amount of control time without needing a recharge.
Every Hybrid Remote comes with its own dash mountable charging cradle, so when you do need to power up, you can keep it safe, accessible and ready to make moves.
Wireless Hybrid Remote
Wireless Mounted Charging Cradle
1 Free Year Of ProNav Support
We partnered with ProNav to turn ANY DEVICE into a powerful Chartplotter for MOVE. Unlock a full suite of navigational functions like route creation, go to a point, cruise control and more. Every MOVE comes with a free 1-Year subscription, no questions asked.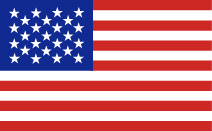 U.S. Based Customer Support With Dedication
We live everyday by doing the right thing with a promise and a firm handshake to bring a level of support to trolling motors you can always count on. With a 3-year warranty on the mechanics, a lifetime warranty on the titanium shaft, and an unconditional dedication from our entire U.S. team, you'll have an unwavering commitment to keeping you moving on the water.
Lifetime
Titanium Shaft Warranty
Unlimited
Commitment To You
Lifetime
Titanium Shaft Warranty
Unlimited
Commitment To You
Go Farther. Fish Harder. Make Every Move Count.