Harness The Power Of The C-Monster 2.0 Network
Now You Can Connect,Customize And Control Your Boat's Power-Pole Accessories Using Your Existing Devices.
The GATEWAY allows for immediate adoption of the C-Monster 2.0 network by existing devices currently using NMEA2000 technology. Keeping your boat up-to-date with the latest technology is as simple as adding your new GATEWAY-enabled devices to the network.
Enables C-Monster functionality on existing accessories
Instantly connect new accessories with the touch of a button
Easy installation and setup
Compatible with Lowrance MFD and other third-party NMEA2000 devices
Seamlessly integrates multiple systems to maximize efficiency
Includes magnetic key, 1' cable and connector
Connect.
Customize.
Control.
The C-Monster network was built from the ground up specifically for the marine industry so it doesn't have the limitations of previous wireless technology like Wifi and Bluetooth® including the ability to connect and control multiple products at once. It also allows multiple systems to integrate seamlessly in order to maximize efficiency.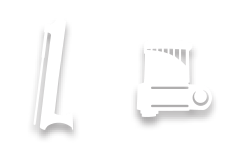 Control All Of Your Power-Pole Products