Big Stopping Power in a Tiny Package
For those who like to go - and stop - where larger vessels can't, the Power-Pole Micro Spike Driver is the perfect anchor system to complement your small craft. From aluminum boats to small skiffs, kayaks to paddle boards, the whisper-quiet electric motor of the Micro will never let the fish know you're there.
Go Big Even When You Run Skinny
Despite its small size - the unit weighs just 7.5 pounds - the Micro delivers the swift, silent and secure hold that has made the Power-Pole famous, making it the ideal anchor solution for boats and watercraft up to 1,500 pounds. The Micro is perfect for any vessels where space is limited and being lightweight is essential such as microskiffs, gheenoes, jon boats and other aluminum-hulled craft. It is even small enough to work with kayaks and stand-up paddle boards. If you want to go even lighter, add the Micro Battery Pack to make the entire unit self-contained without the need for an external power source.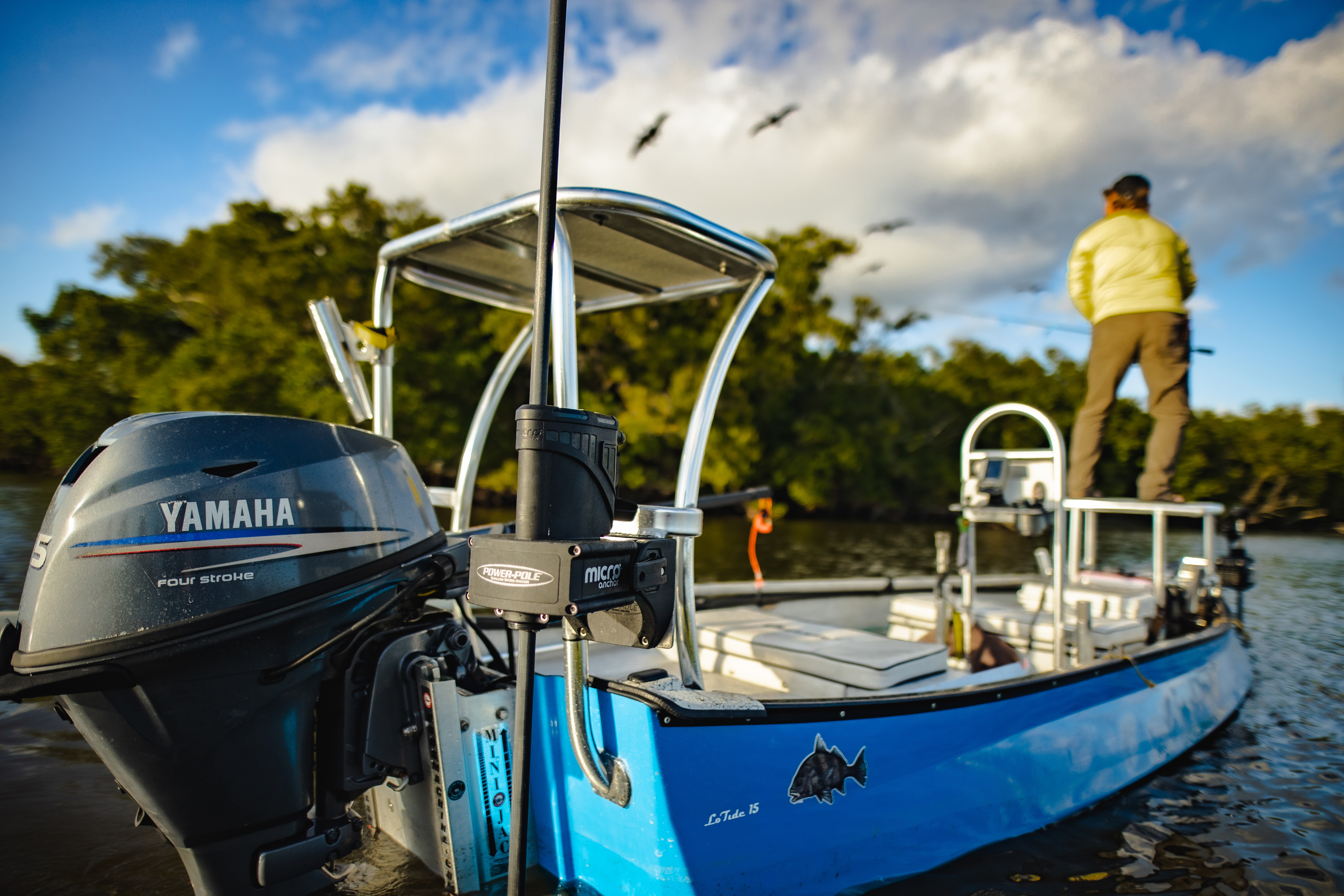 Built to be Power-Pole Tough
Don't let the Micro's size fool you, it is still a Power-Pole anchor at its core, using the toughest, most durable components available. The 60-watt electric motor drives the anchor spike with maximum torque while maintaining virtually silent operation. The water evacuating tread, sealed gasket design and IP-68 waterproof housing keeps the elements out for year of worry-free use.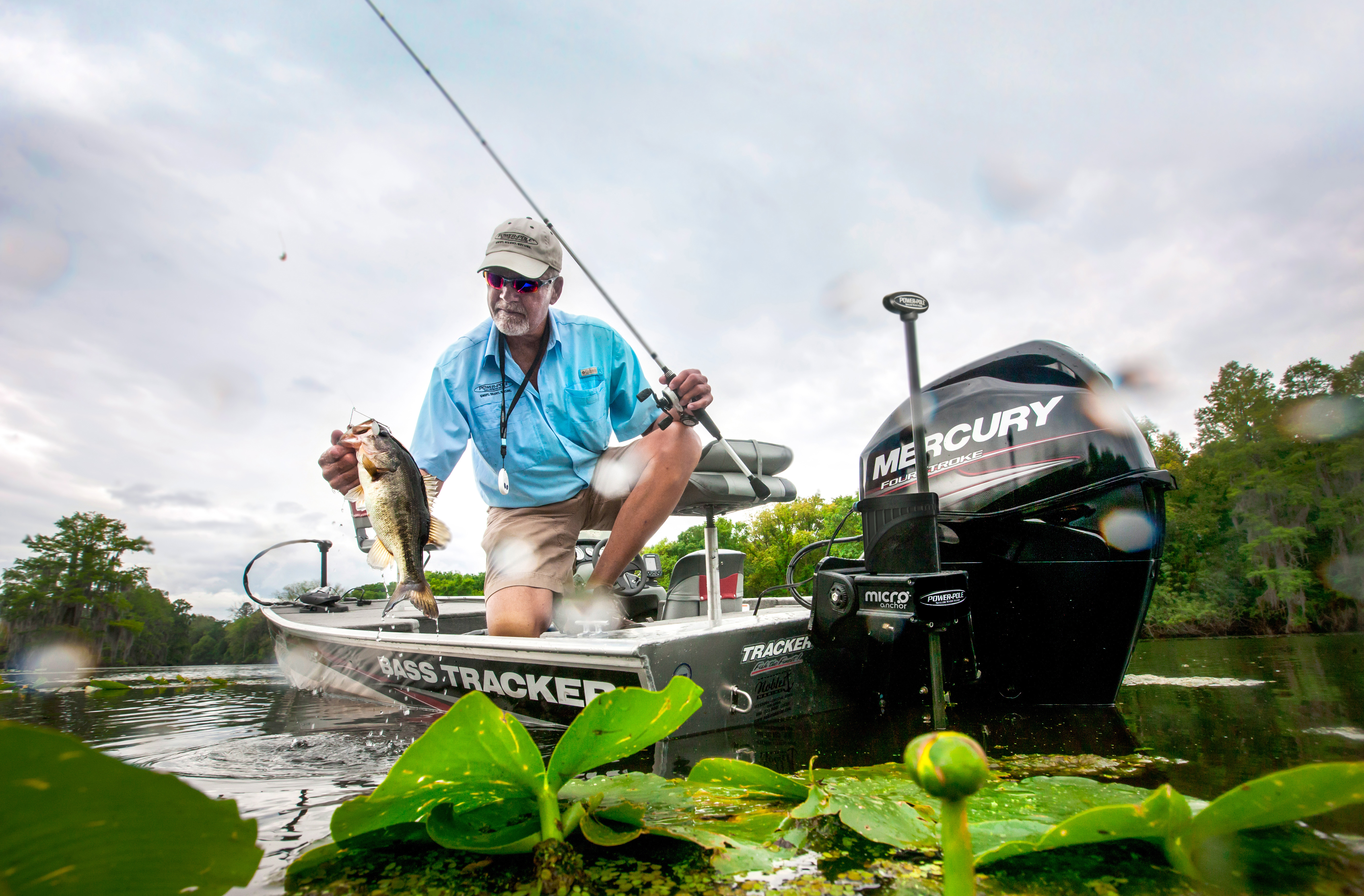 The Anchor That Goes Anywhere
With easy installation and a variety of mounting options, including an optional transom clamp, the Micro can be placed in a variety of positions depending on the boat and angler's needs. The Micro can easily be moved between vessels or mounted on the bow of a small craft to be used in conjunction with a single stern-mounted hydraulic Power-Pole Shallow Water Anchor to provide even greater control by eliminating sway in tough wind and currents.
Features:
Lightweight compact design
Virtually silent operation
Easy installation and removal
Secure hold for vessels up to 1,500 pounds
Includes:

Adjustable Mounting Bracket
2-button Key Fob Remote
Advanced Dash Switch
15-foot Power Cable (Works with 12V battery)
2-year Limited Warranty